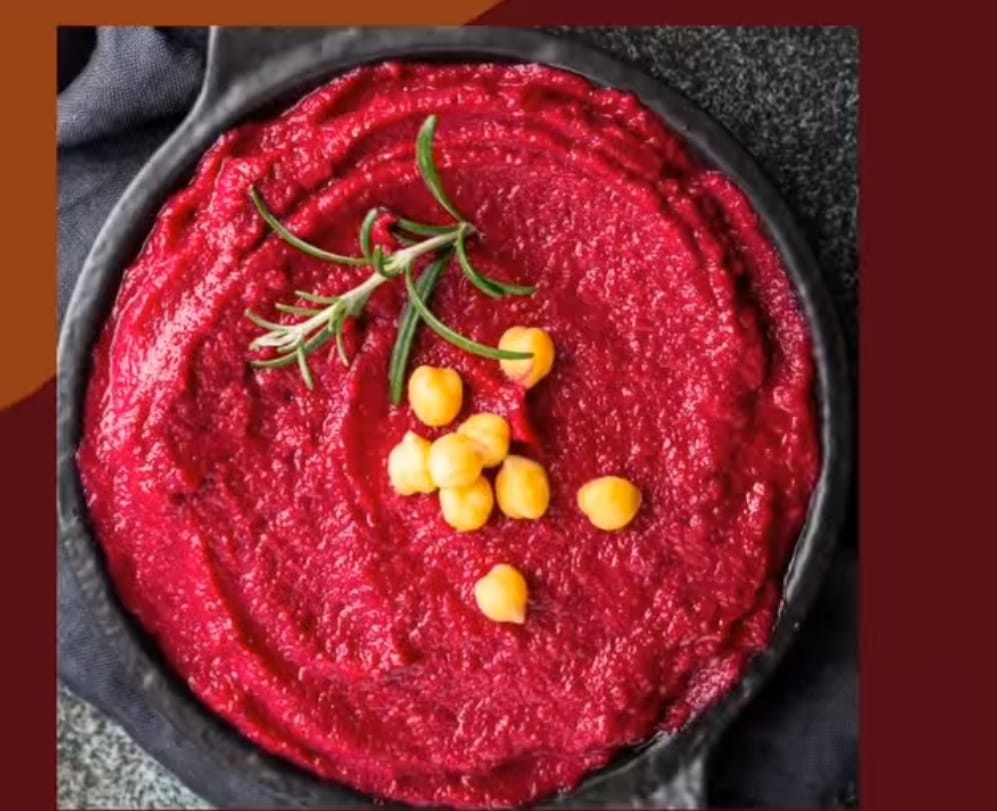 Ingredients
1 cup Chickpeas
2 tbsp of Koh! Beetroot Powder
1/2 tbsp sesame seeds
6 or 7 garlic cloves
1 tsp jeera
Juice of half lemon
1 tbsp olive oil
2 tbsp reserved chickPea water
Salt to taste taste
Directions
Soak one cup of chickpeas overnight and boil them until they are soft. Drain the chickpeas and reserve the leftover water.
Heat a pan, add sesame seeds to it, and roast them for around 10 seconds. Later, put them aside.
Take a mixer grinder and add boiled chickpeas, roasted sesame seeds, garlic cloves, jeera, lemon juice, olive oil, reserved chickpea water, and salt as per your taste.
Add Koh! beetroot leaf powder to it. Process until smooth, scraping down the sides of the bowl as needed.
While making the hummus mixture, add water until it has the required consistency.
Transfer the hummus to a serving bowl and drizzle with olive oil. Garnish with chickpeas and coriander leaves.
Serve the hummus with vegetables, crackers, or pita bread. Enjoy!