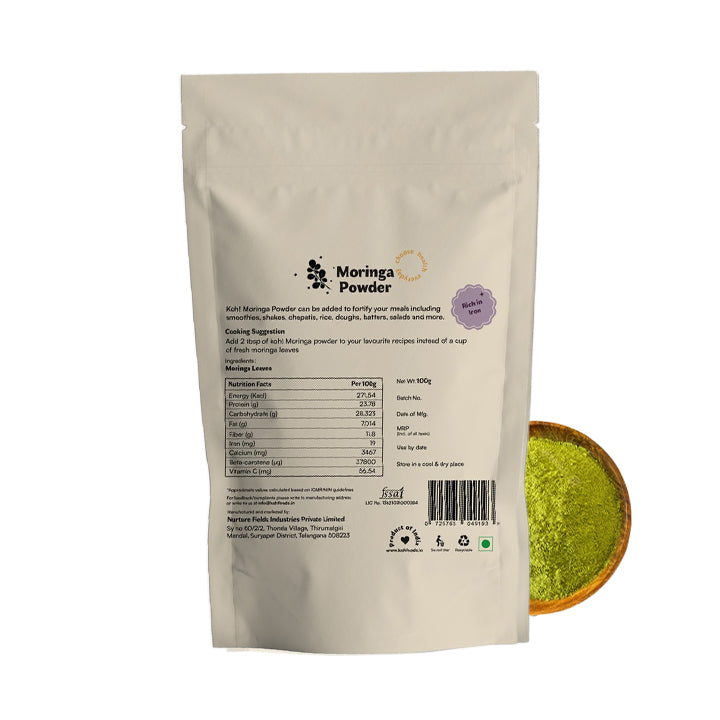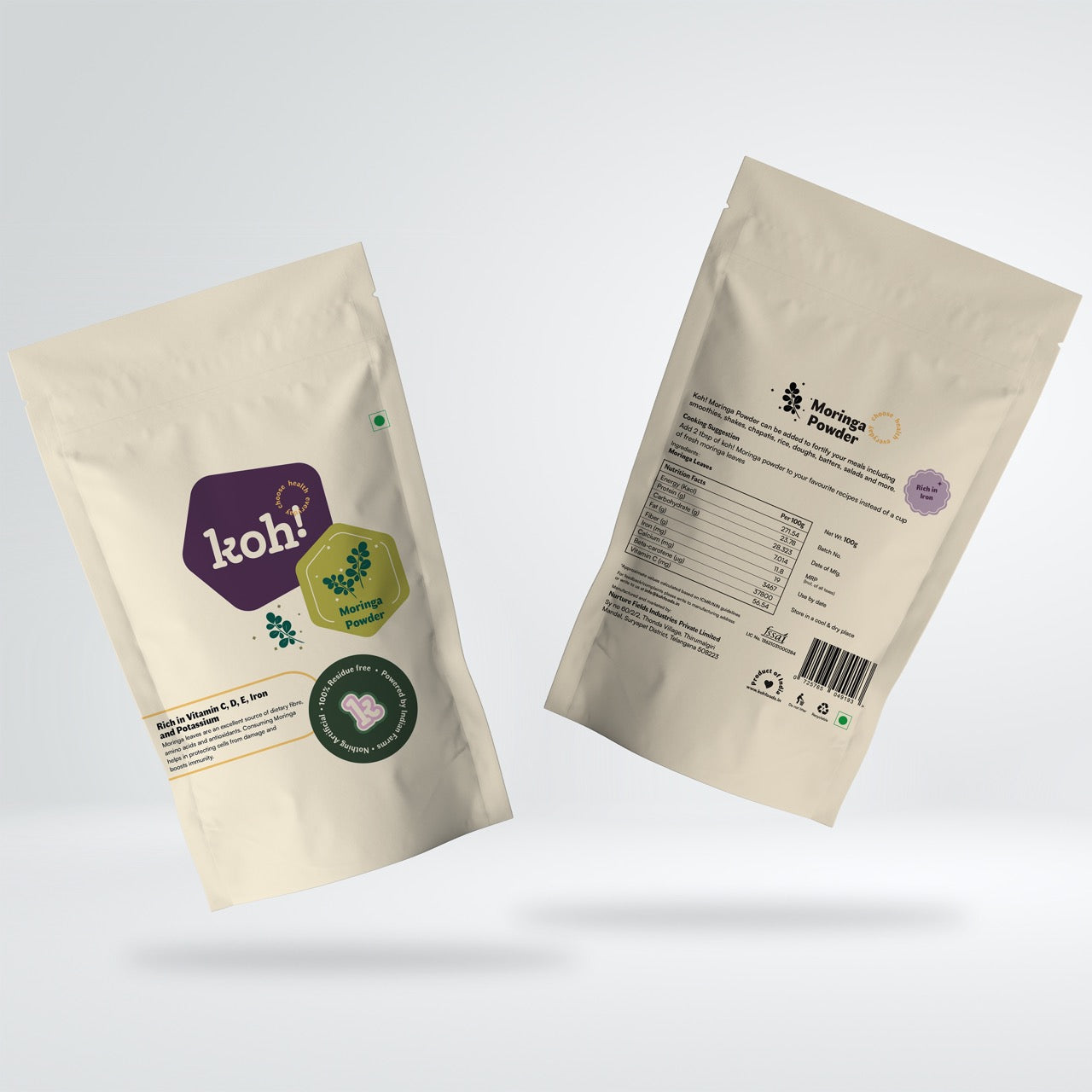 Made from finest quality moringa leaves, Koh! Moringa Powder can be added to fortify your meals including smoothies, shakes, chapatis, rice, doughs, batters, salads and more. Moringa leaves are an excellent source of dietary fibre, amino acids and antioxidants. Consuming Moringa helps in protecting cells from damage and
boosts immunity.
100% real : all natural ingredients, with no artificial pesticides, preservatives, colours, sweeteners or flavours
No junk : free from MSG, gluten, trans fat and processed sugar
Concentrated nutrition : 1 tbsp of Moringa powder is equivalent to one cup of fresh Moringa leaves
Sustainably grown : we advise and support marginal farmers on natural cultivation practices and guarantee purchase volumes and prices
Sealed at source : fresh produce from the farm is processed under hygienic conditions and under strict quality control to retain freshness, taste, flavour and nutrition by our team of community women workers
Directions for use

Add 2 tbsp of koh! Moringa powder to your favourite recipes instead of a cup

of fresh moringa leaves.
Ingredients
Moringa leaves and nothing else.