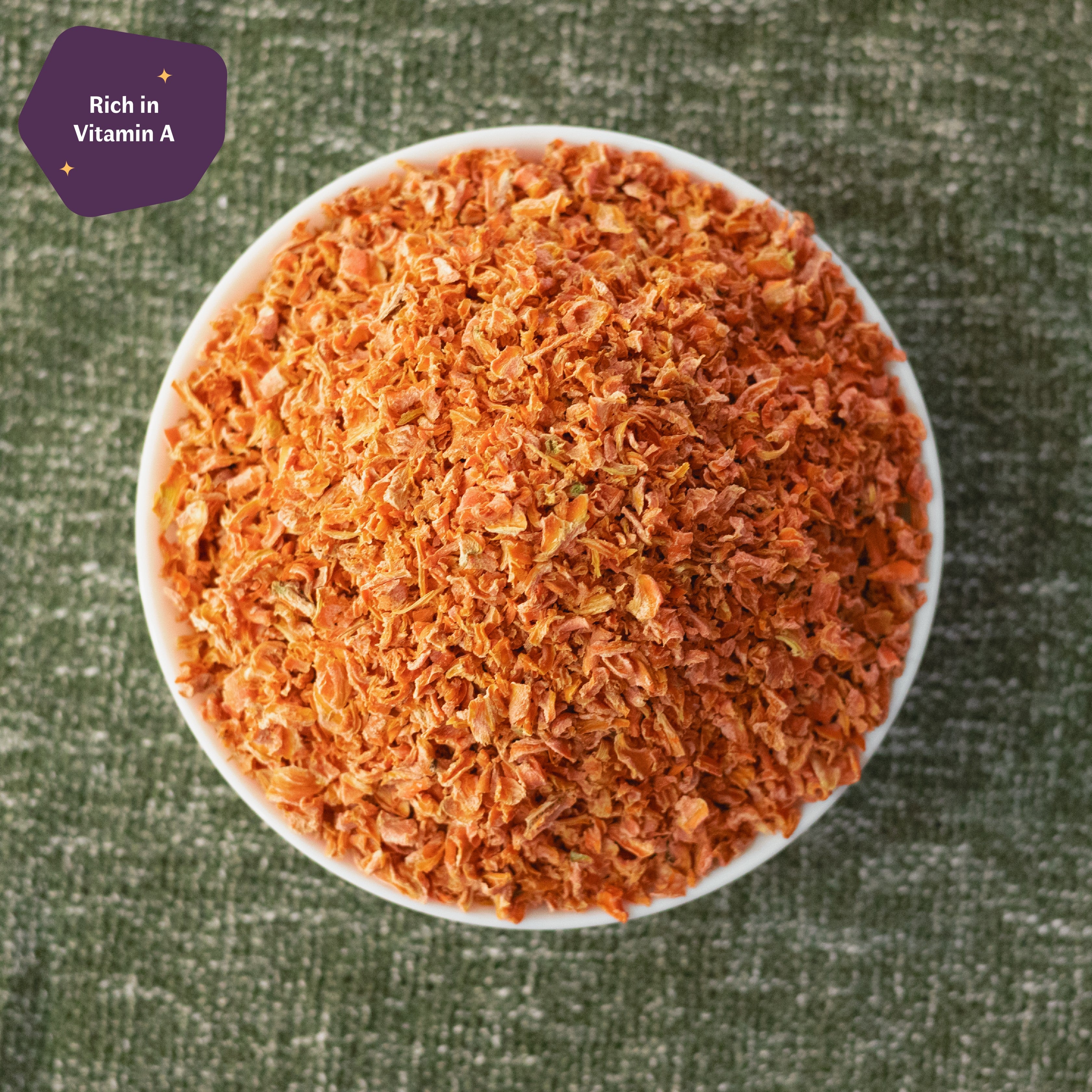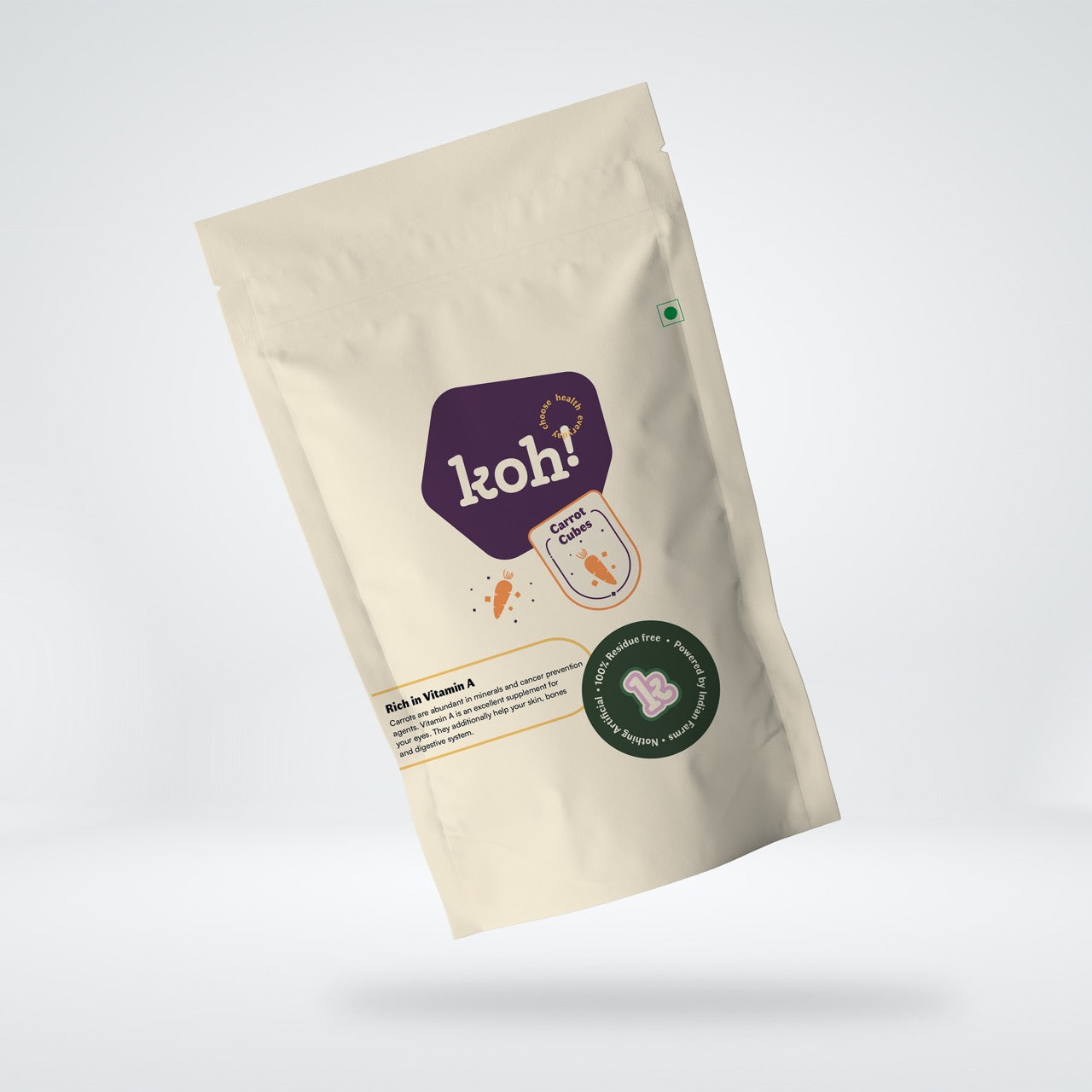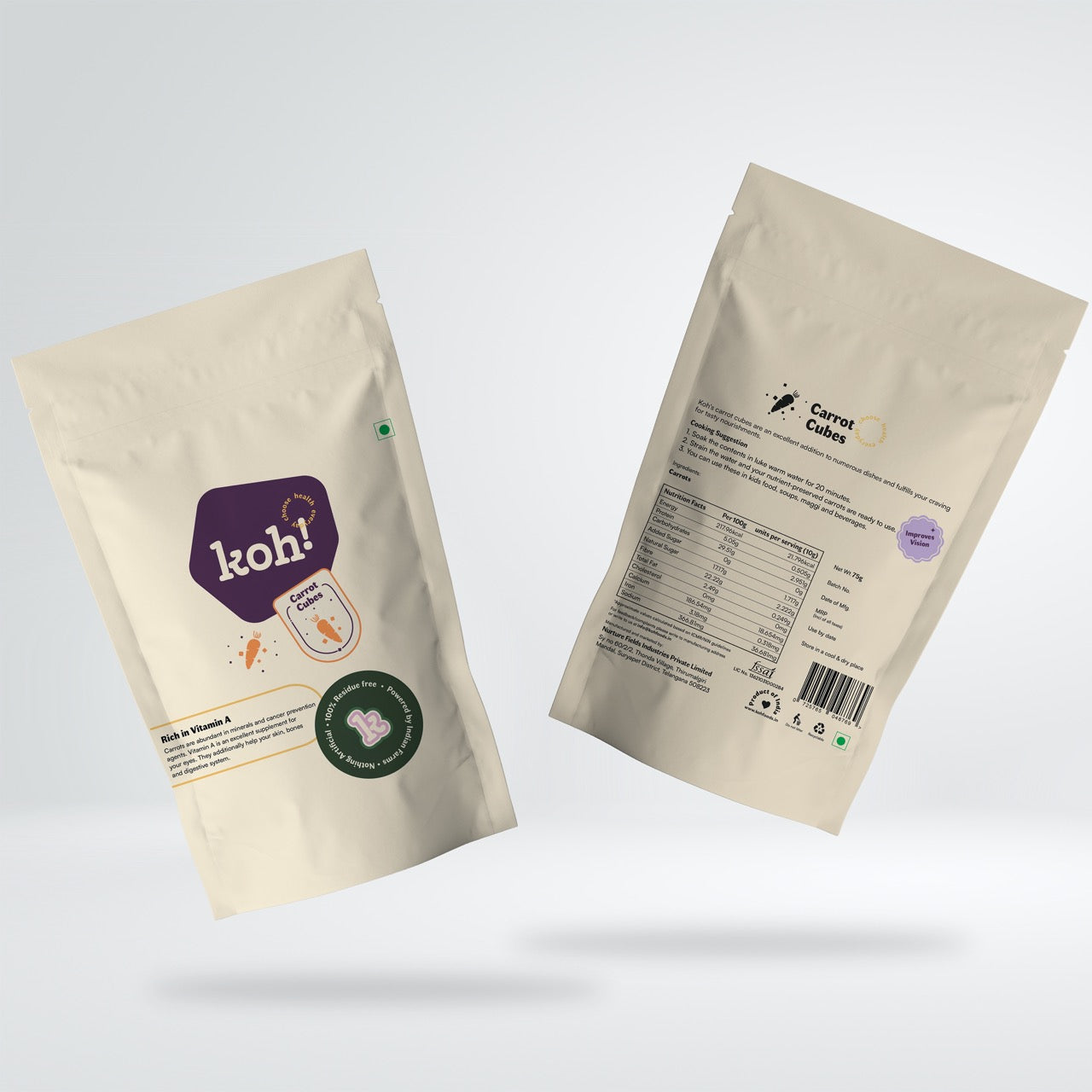 Our Dehydrated Carrot cubes are the ideal lightweight food that you can carry anywhere! With a longer shelf life, you can use these carrot cubes in your soups, curries, desserts and smoothies! Carrots are abundant in minerals and cancer prevention agents. Vitamin A is an excellent supplement for your eyes. They additionally help your skin, bones and digestive system. Koh's carrot cubes are an excellent addition to numerous dishes and fulfills your craving for tasty nourishments.
100% real : all natural ingredients, with no artificial pesticides, preservatives, colours, sweeteners or flavours
No junk : free from MSG, gluten, trans fat and processed sugar
Sustainably grown : we advise and support marginal farmers on natural cultivation practices and guarantee purchase volumes and prices
Sealed at source : fresh produce from the farm is processed under hygienic conditions and under strict quality control to retain freshness, taste, flavour and nutrition by our team of community women workers
Directions for using Carrot Cubes
Soak the contents in luke warm water for 20 minutes.
Strain the water and your nutrient-preserved carrots are ready to use.
You can use these in kids food, soups, maggi and beverages.
Ingredients
Carrot and nothing else.