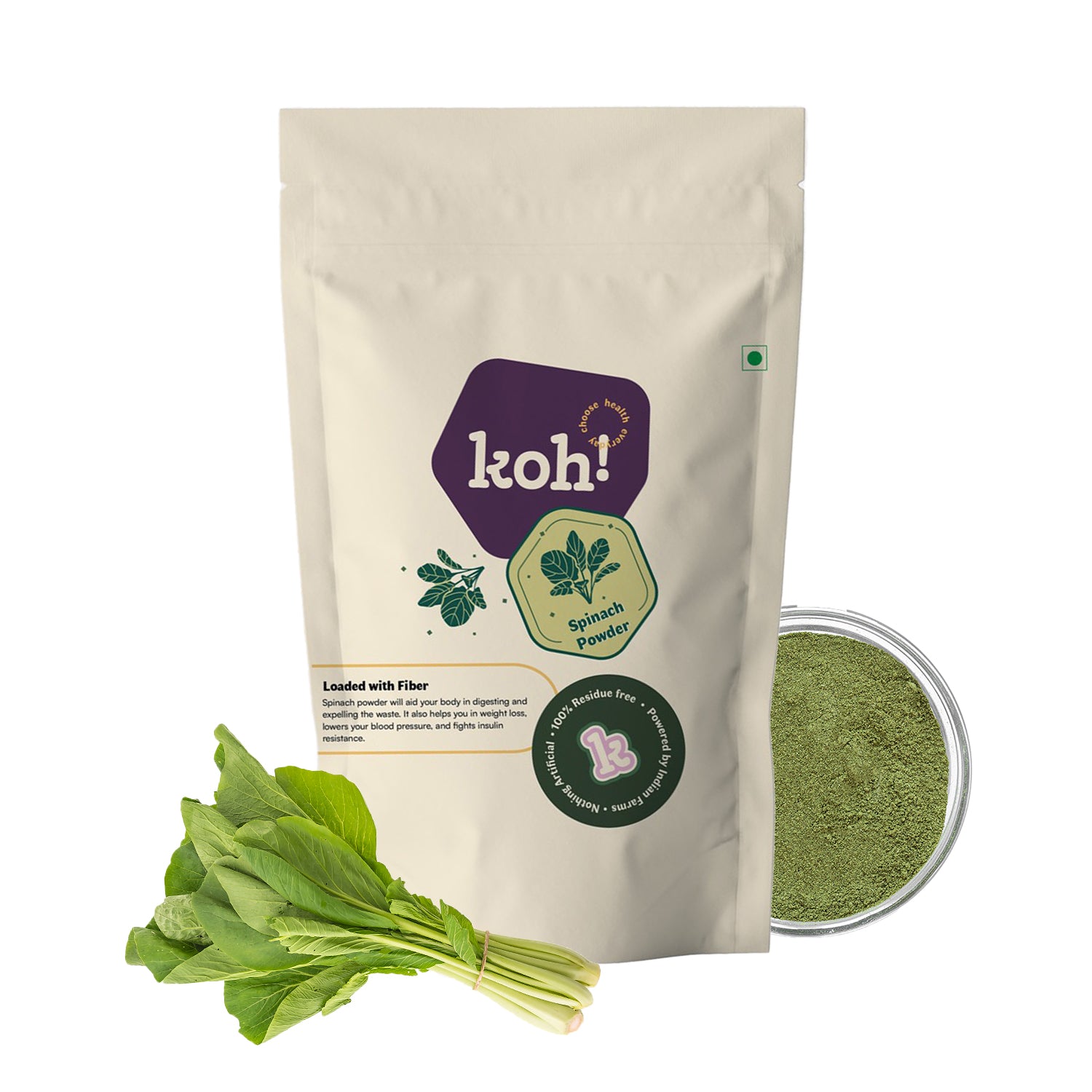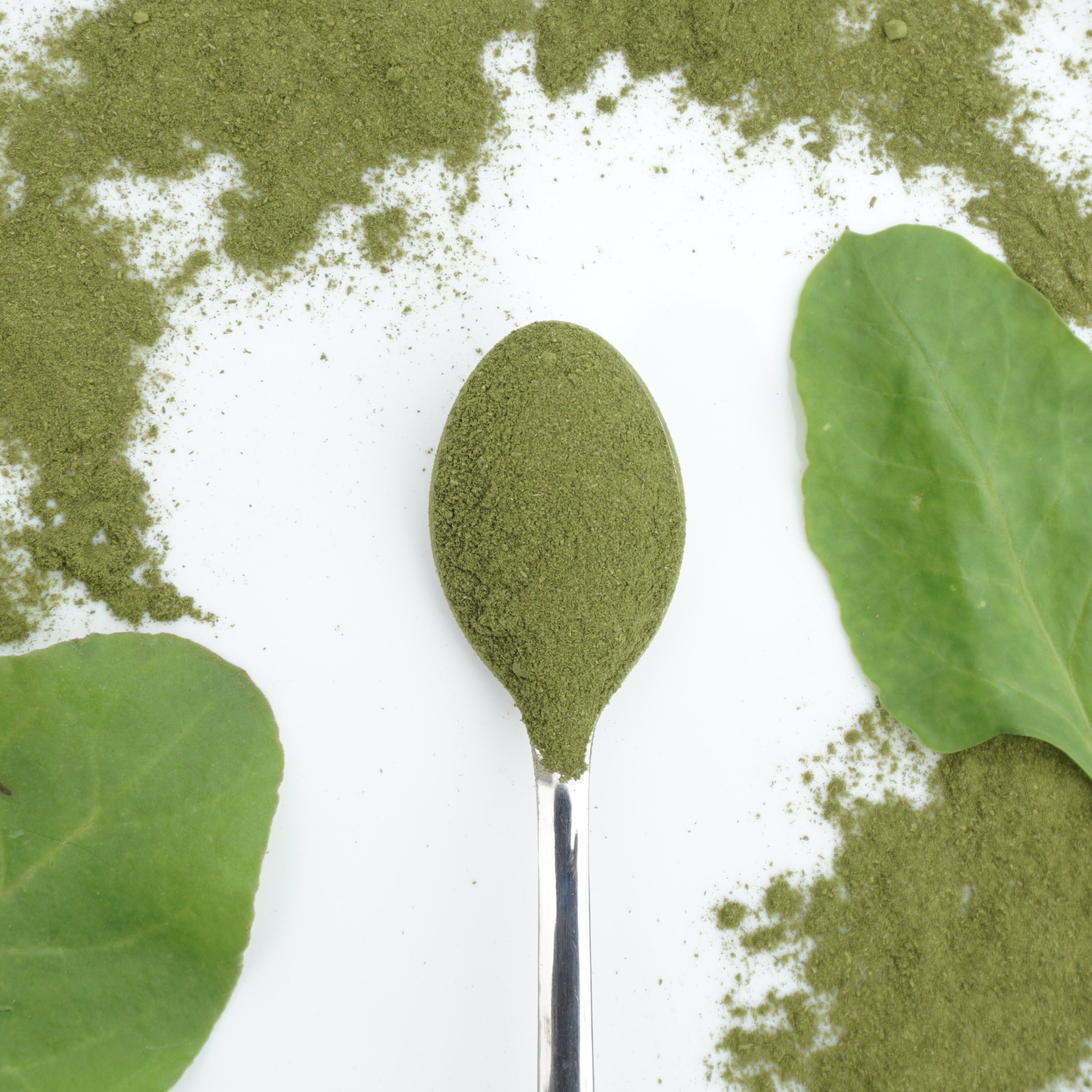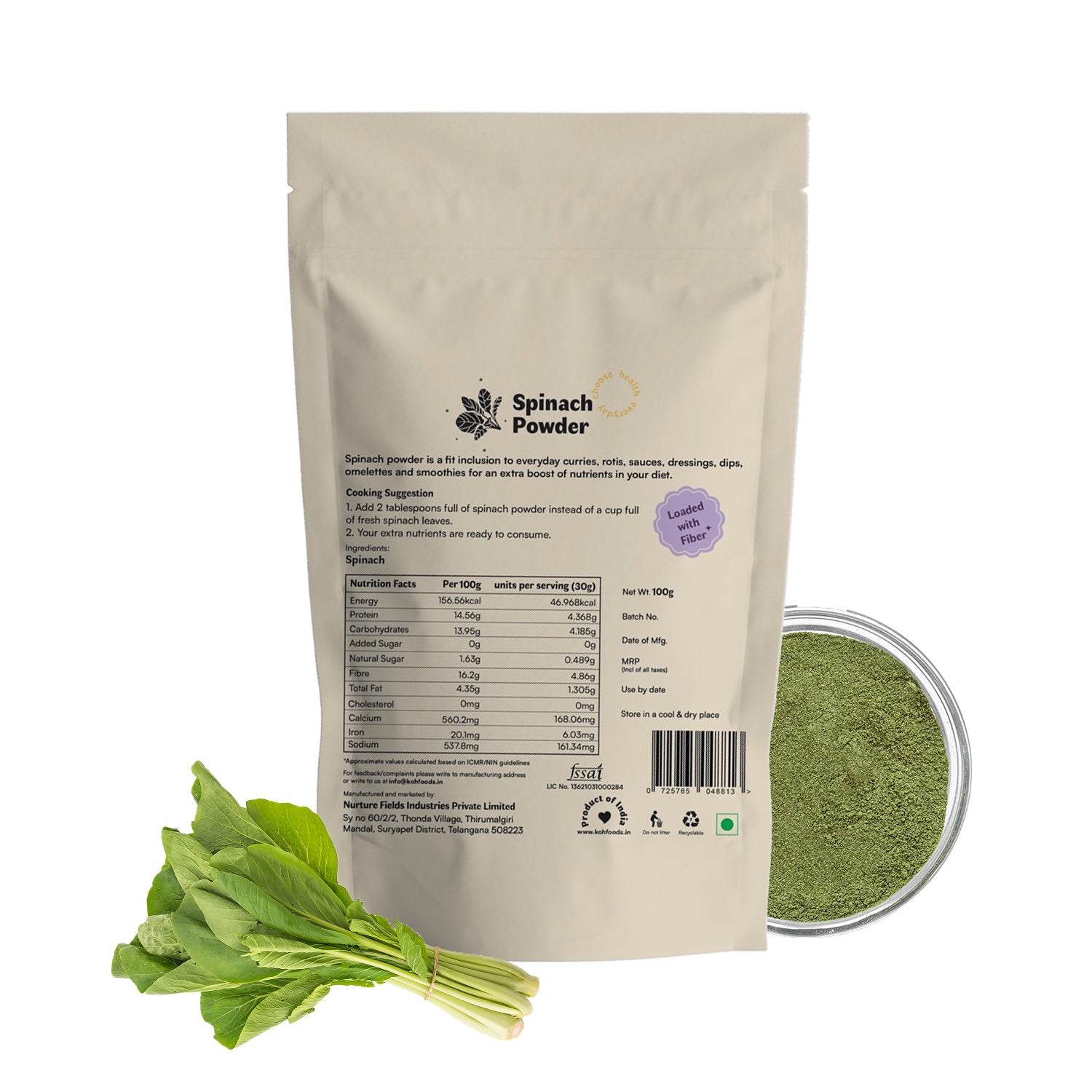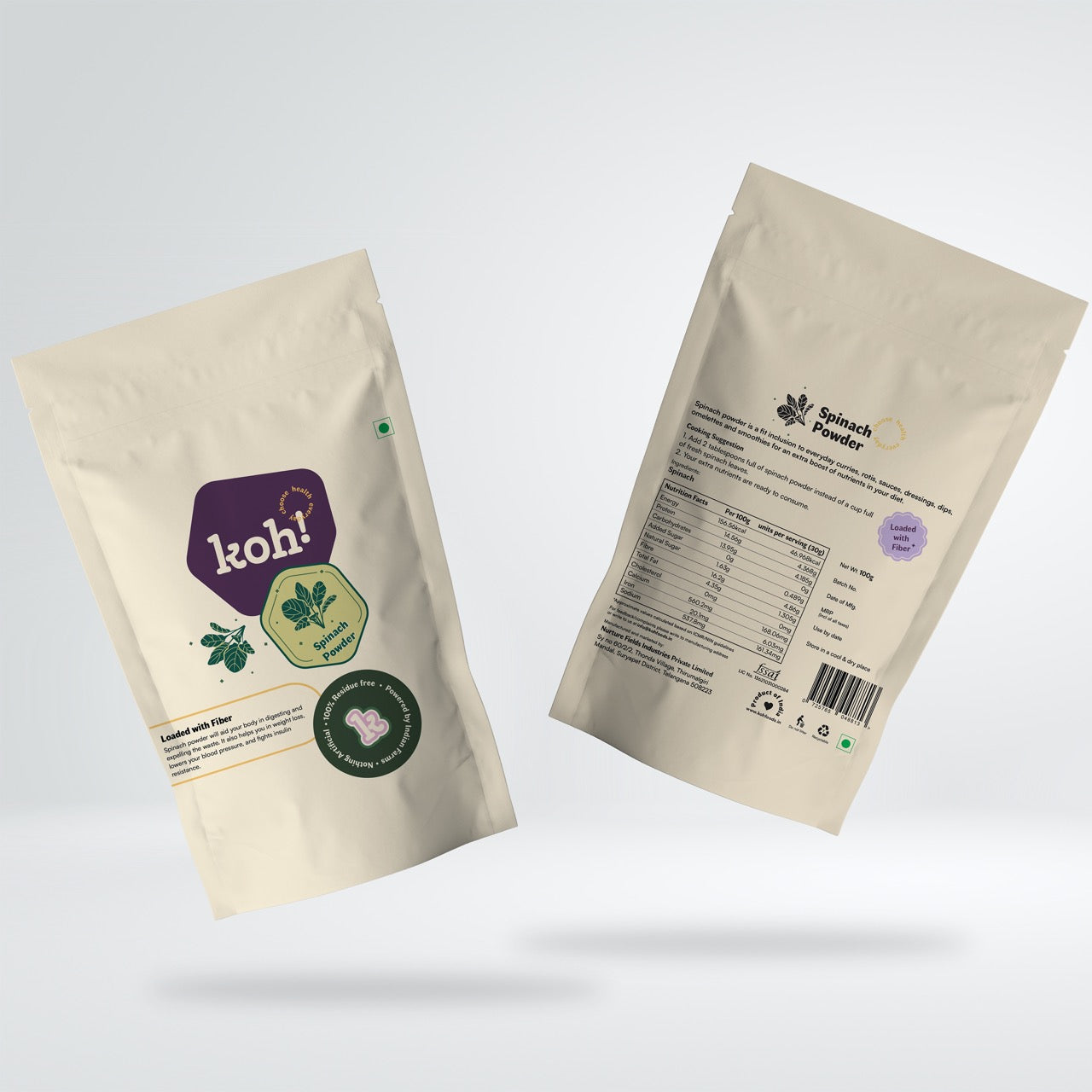 Made from the finest quality Spinach leaves, Koh! Spinach powder will aid your body in digesting and expelling the waste. It also helps you in weight loss, lowers your blood pressure, and fights insulin resistance.

Spinach powder is a fit inclusion to everyday curries, rotis, sauces, dressings, dips, omelettes and smoothies for an extra boost of nutrients in your diet
100% real : all natural ingredients, with no artificial pesticides, preservatives, colours, sweeteners or flavours
No junk : free from MSG, gluten, trans fat and processed sugar
Concentrated nutrition : 1 tbsp of Spinach powder is equivalent to one cup of fresh Spinach
Sustainably grown : we advise and support marginal farmers on natural cultivation practices and guarantee purchase volumes and prices
Sealed at source : fresh produce from the farm is processed under hygienic conditions and under strict quality control to retain freshness, taste, flavour and nutrition by our team of community women workers
Directions for use:
1. Add 2 tablespoons full of spinach powder instead of a cup full of fresh spinach leaves. 2. Your extra nutrients are ready to consume.
Ingredients: Spinach and nothing else.