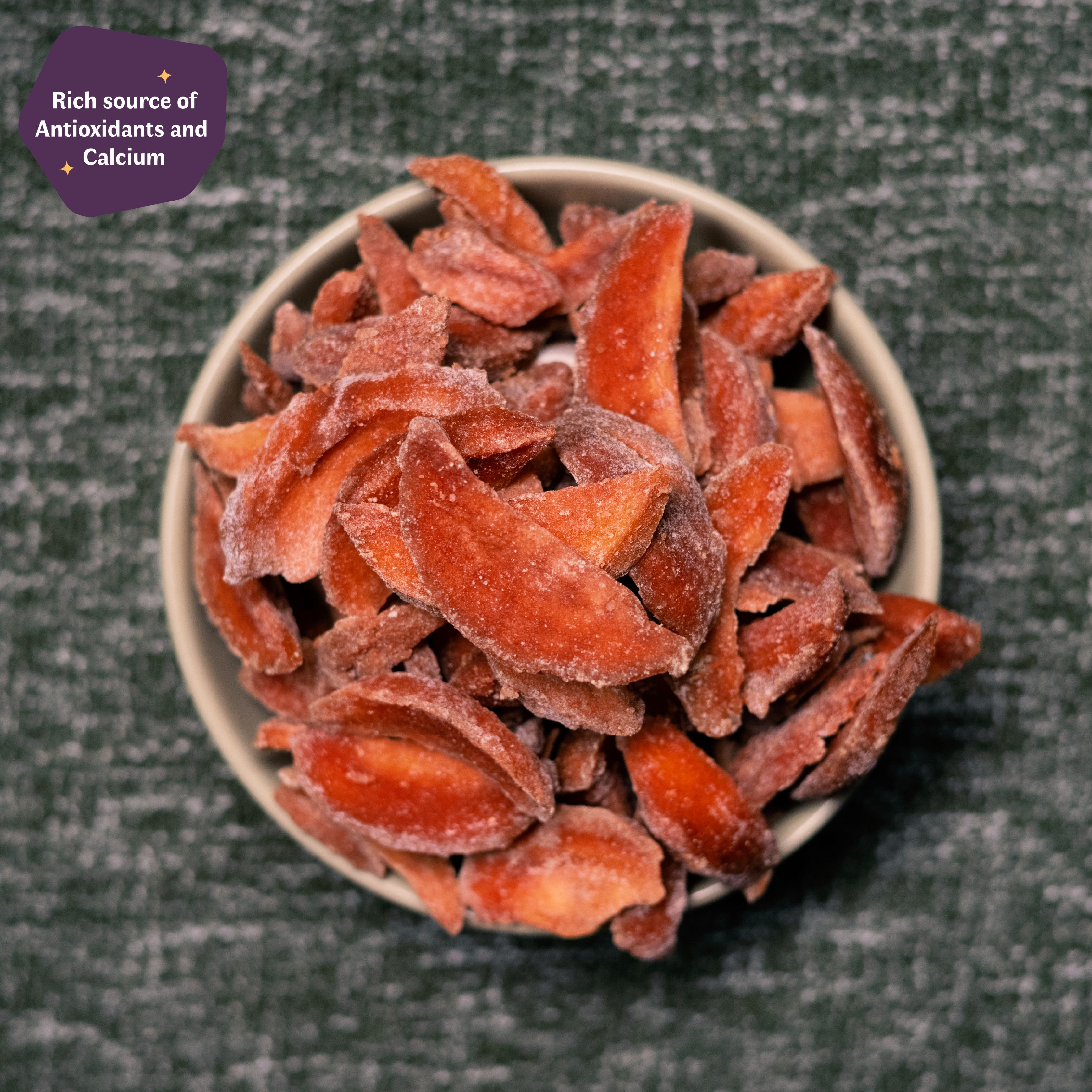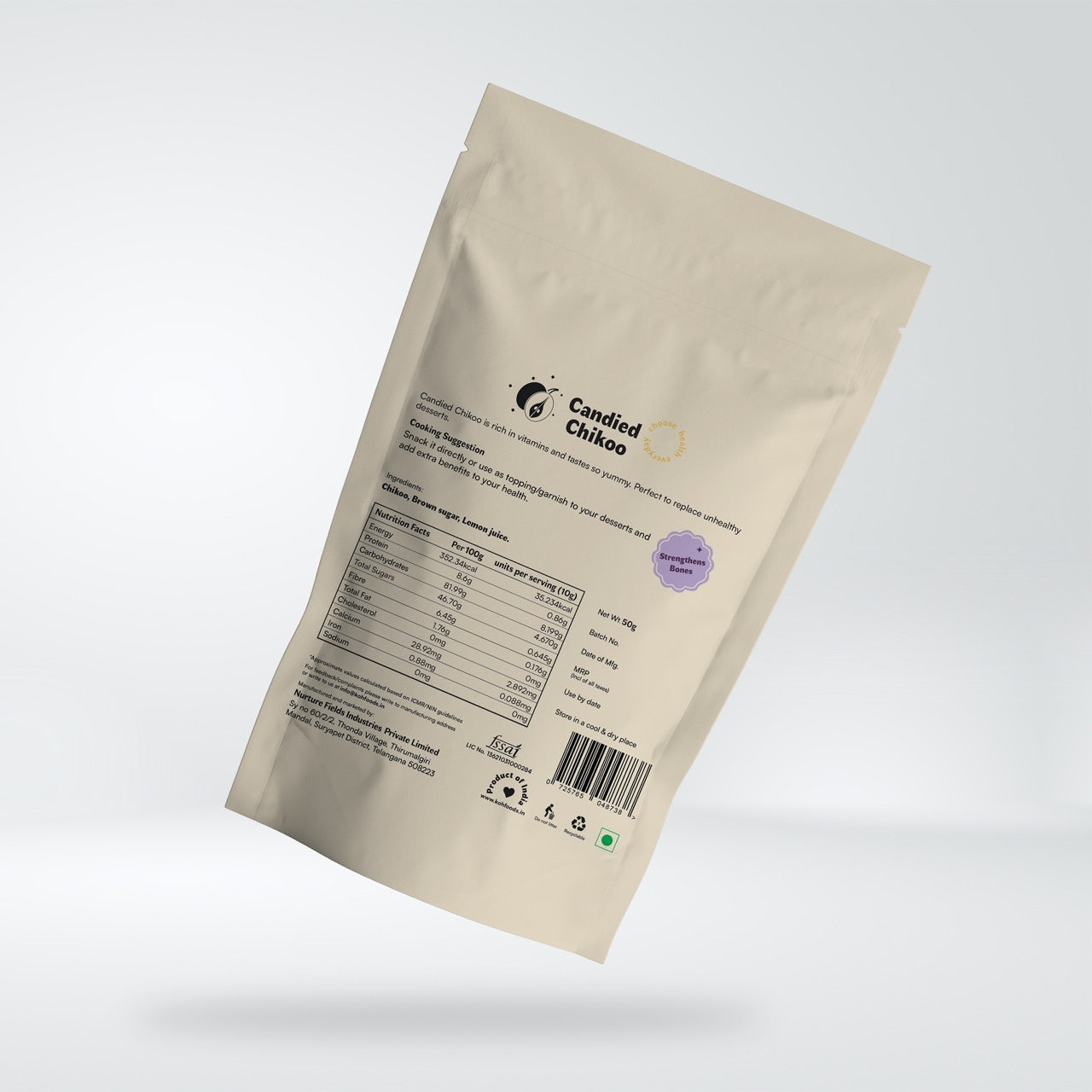 Our Candied Chikoo is without a doubt the healthiest, tastiest alternate snack for all day snacking. Made from 100% real chikoos, it is a high-fibre snack that helps in keeping your gut happy, perfect to replace unhealthy desserts.

100% real : all natural ingredients, with no artificial pesticides, preservatives, colours, sweeteners or flavours
No junk : free from MSG, gluten, trans fat and processed sugar
Sustainably grown : we advise and support marginal farmers on natural cultivation practices and guarantee purchase volumes and prices
Sealed at source : fresh produce from the farm is processed under hygienic conditions and under strict quality control to retain freshness, taste, flavour and nutrition by our team of community women workers
Directions for using Candied Chikoo
Snack it directly or use as topping/garnish to your desserts and add extra benefits to your health.
Ingredients
Chikoo, Brown sugar, Lemon juice.