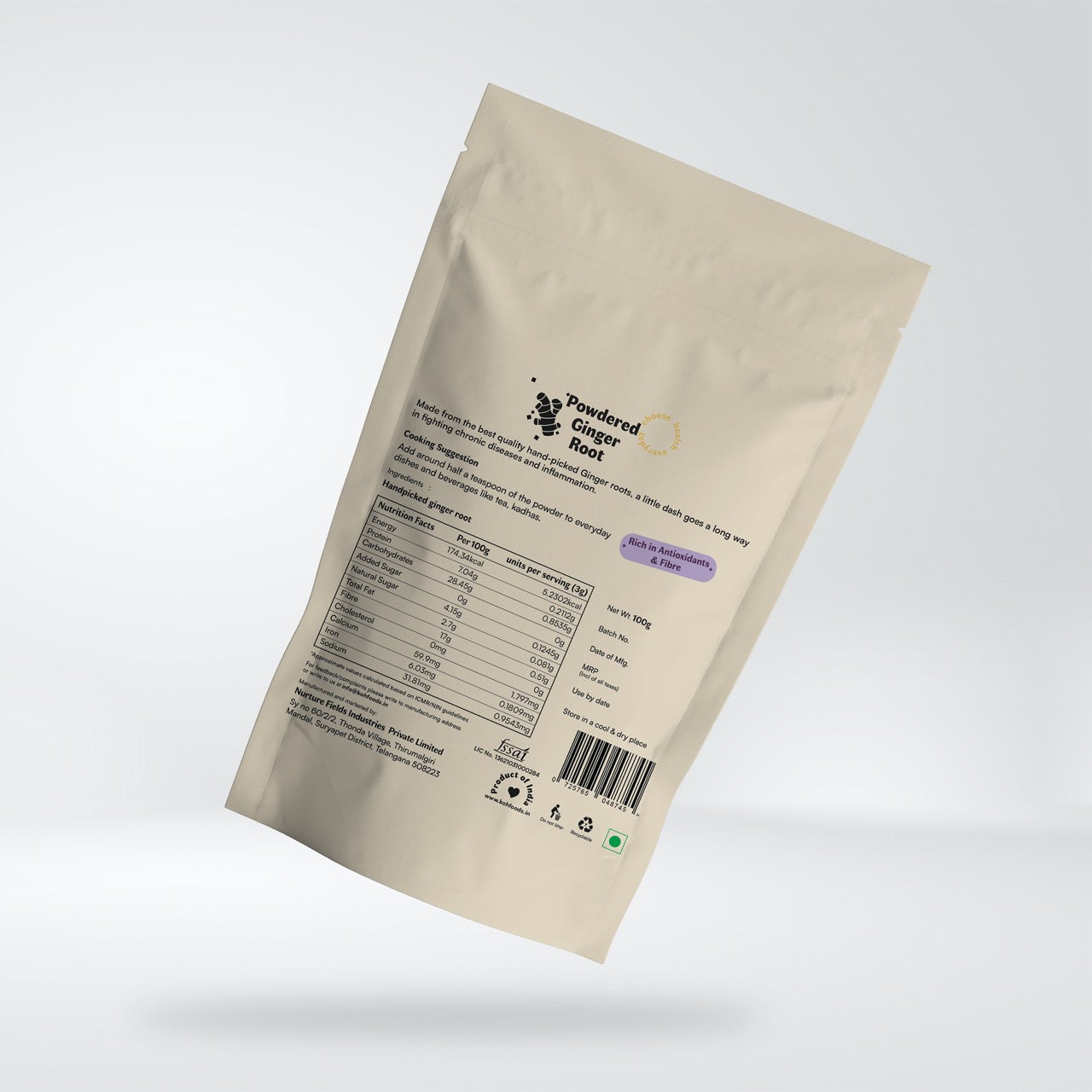 Made from the best quality hand picked Ginger roots, a little dash goes a long way in fighting chronic diseases and inflammation.
One pack contains about 1.1 kg of fresh ginger.
100% real : all natural ingredients, with no artificial pesticides, preservatives, colours, sweeteners or flavours
No junk : free from MSG, gluten, trans fat and processed sugar
Sustainably grown : we advise and support marginal farmers on natural cultivation practices and guarantee purchase volumes and prices
Sealed at source : fresh produce from the farm is processed under hygienic conditions and under strict quality control to retain freshness, taste, flavour and nutrition by our team of community women workers
Directions for use: Add around half a teaspoon of the powder everyday dishes and beverages like tea, kadhas. 
Ingredients: Ginger root and nothing else

Ethically sourced residue free ingredients | Nothing artificial | No preservatives